Putting the customer first is at the forefront of our strategy.
We have a global footprint, providing an agile tailored service to our clients, everything from catering, hotelkeeping and facilities management services.
At Trinity we value the close relationship we have with our clients and take a personal approach, which helps us to stand apart in our sector. This underlines our success which has been a core element of our length of service with our clients over our 30 years in business and is something we are very proud of.
We work as part of our client's team, being independently owned and a family run business is reflected in our values and our agile approach.
Trinity has a history of supporting people and assets.
Stuart MacBride, CEO
"In an industry where fierce competition is the norm and customer comfort, contentment and pleasure are key, it is imperative to invest in customer service at the highest level.
Where services have become commodities, Trinity's real differentiator is the personal experience we create in the lives of our customers. Providing a 'home from home' is the key to success. Crews are trained to go the extra mile and as a company we have listened to our customers and continue to innovate and develop to meet your ever-changing needs."
Chairman, Trinity International Services Ltd.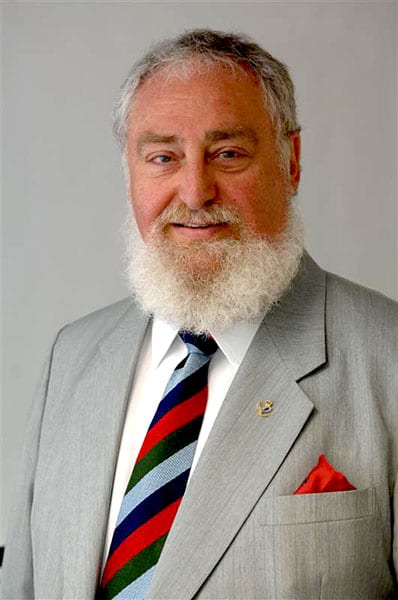 Trinity International Services Limited was established in 1990, and over its 30+ year history has become one of the most experienced independent catering firms in Scotland.
A two-time recipient of the Queen's Award for Enterprise
A two-time recipient of the Queen's Award for Enterprise, in the International Trade category (awarded 2003 and 2005) and the first offshore catering contractor to achieve BS5750/ISO 9002: Quality Assurance Accreditation in 1994, which was later upgraded to the new ISO 9001: 2008 standard. In 2004, we added ISO 14001: Environmental accreditation to our portfolio.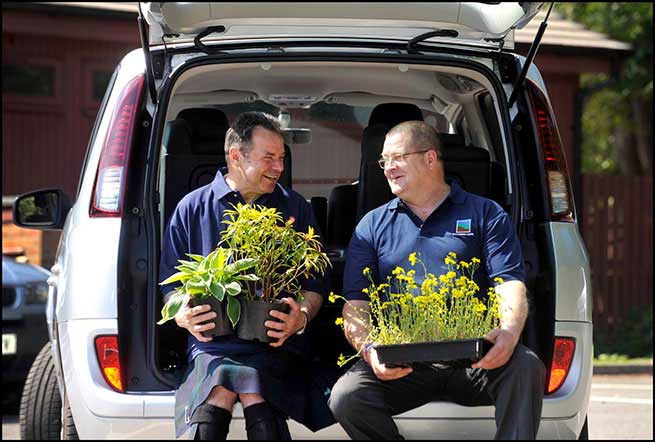 Proud to be honoured with the award of a contract to provide catering services at a Royal Garden Party at Balmoral Castle, the final event in a series held to commemorate Her Majesty the Queen's Golden Jubilee Year.
It was captured in a documentary broadcast on national network TV. The success of this event led to Trinity being awarded the contract to cater the Diamond Jubilee Garden Party, also at Balmoral, for 3,500 people.
Trinity is committed to supporting its community, giving financial and professional backing to many charitable causes. The company marked its 21st anniversary by donating £21,000 to a transport project for Erskine, Scotland's foremost provider of care for veterans and the armed forces, and their spouses.
We have also catered Christmas meals for Aberdeen homeless charity the Cyrenians, and offered support to fundraising efforts such as Macmillan Cancer's local appeals. Trinity also has a long-standing commitment to the Grampian Highland Games circuit.
OUR PEOPLE AND CULTURE
Trinity stands out from other organisations by taking a different approach to managing employees. Investing in the health and wellbeing of its onshore and offshore crew is critical to the effective delivery of client contracts and aligns to the Trinity values.
Trinity employs, trains, develops and retains the most capable catering and hotelkeeping service managers; artisans; design consultants; and administrators in the energy industry.
Our managers, and the teams they lead, have the freedom to work as their circumstances dictate – they are encouraged to become an integral part of our clients' own team, tailoring the service they deliver to the unique needs of every worksite.
We have support teams across the world and our head office in the UK ready to deploy on our clients' behalf.
At Trinity, we do not set unrealistic budgets for our teams. We give them the opportunity to adapt to the local conditions to deliver the service our customers rightfully expect. When operating offshore they can call on our land-based experts for advice and support as they need it.
Through an extensive network of supply companies, partners and associates around the world, we can assure our clients that additional hands-on local support is always available where required.
Every member of the Trinity family is committed to continuous personal and professional development, from their initial induction and skills training modules, to supporting those who wish to specialise as they develop with us.
In addition to CPD activities, Trinity also operates competency programmes which are planned to be delivered in conjunction with the Robert Gordon University, which invests in systems including real-time reporting; and e-learning resources, to give our colleagues the resources they need.
We would be delighted to hear from you. Please phone, email or leave a message and we will get back to you.
Trinity International Services Limited
7 Bon Accord Square
Aberdeen, AB11 6DJ
Tel: +44 (0)1224 211755